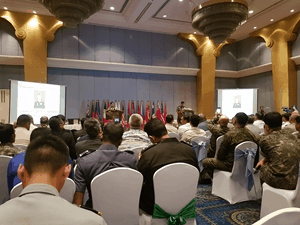 Barrett at Pacific Endeavour 2018: what did we learn?
Barrett at Pacific Endeavour 2018: what did we learn?
The Pacific Ocean spans more than 155 million square kilometres, with only a few sporadic islands breaking up the endless blue waves. This means the ocean has a larger surface area than every continental landmass combined, according to the US National Oceanic and Atmospheric Administration.
Trying to cover this expanse with conventional communications infrastructure is near impossible. Additionally, the tropical climatic conditions means extreme weather can regularly disrupt satellite network communications. All of these factors make communications on the Pacific islands and in bordering countries challenging.
This is especially true for emergency response groups which need to maintain operational communications, coordinating disaster response or exchanging data on the conditions of a given location.
That's where Pacific Endeavour comes in.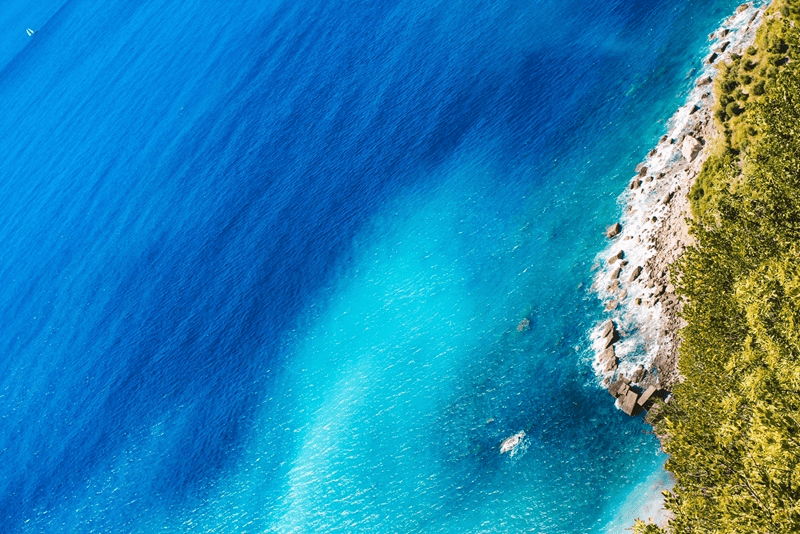 The history of Pacific Endeavour
Pacific Endeavour began in 2005 with a focus on testing interoperable HF and VHF/UHF radio communication systems. The 12-day military exercise brought together 270 military representatives, HF radio manufacturers, and communications research and development groups from 20 different countries to establish common communications operating procedures. This helps military forces and critical response groups all over the Asia-Pacific region to test how effective their disaster-response equipment is and trial new methods of working cooperatively.
Pacific Endeavour 2018 was hosted in Kathmandu, Nepal, and jointly organised by the Nepali Army and United States Pacific Command (PACOM).
Kathmandu was announced as the host city after the April 2015 earthquake that rocked the Nepalese capital. HF radio equipment was pivotal during disaster response, with HF and VHF communications used by military groups and humanitarian organisations in lieu of traditional communications equipment. Hosting the event here was a pivotal choice, and one that demonstrated all 20 attending nations' and PACOM's commitment to equipping emergency responders with the best communications devices possible.
Barrett at Pacific Endeavour 2018
Barrett Communications has been invited to the annual Pacific Endeavour training exercise for the last five years.
The 12-day exercise brought together 270 representatives from 20 countries to establish shared HF radio communications procedures.
Jason O'Keefe, business development manager and one of two Barrett representatives at Pacific Endeavour 2018, was thrilled to have the chance to represent the brand in such important surroundings and offer support services.
"I've only been working at Barrett Communications for 12 months, so it's great to have had the chance to attend. Our Field Support Specialist Chris Gibbons travelled with me, meaning we could offer expertise from multiple aspects of operations – my ex-military comms experience and commercial focus and Chris' Barrett field testing experience," says Jason.
"Three nations attending used Barrett equipment as their HF communications equipment. Representatives from the Fijian, Solomon Island and Bangladeshi military used PRC-2090 tactical radios and 2050 HF SSB transceiver devices in the 12-day field exercises."
The first portion of the near-two week event consists of military communications exercises performed to test the functionality of individual nation's HF devices. The training consists of testing communications ability between operational headquarters in the Yak & Yeti Hotel, central Kathmandu, and a number of remote field locations.
Military forces were required to establish network communications with headquarters as soon as possible. To test network functionality, operators needed to transmit audio and exchange email and visual data to prove communications were field-ready.
Jason was pleased with the exercise results:
"The main thing we learnt from the field exercises was the reliability of Barrett equipment. Our 2050 and PRC-2090 tactical transceivers were consistently among the quickest devices to establish connections, while the national military representatives were highly trained to operate these tactical devices."
Lessons learnt
The last few days of Pacific Endeavour 2018 is normally devoted to product demos and international speakers, giving the military groups involved the chance to interact with HF radio experts.
Barrett's representatives more than continued to hold their own during this meet-and-greet, and Jason relished the opportunity to demonstrate what the brand is capable of:
"Technology is changing so much that it makes these annual events vital. What I took away from my first Pacific Endeavour event was how powerful and reliable Barrett transceivers are – it was plain to see it when put up against competitors."
2019's event, to be hosted in Papua New Guinea, can't come quick enough for the Barrett team, and we look forward to partaking in 12 months time with even more to offer!
In the meantime, to find out more about Barrett's range of HF radio equipment, simply reach out to us today.