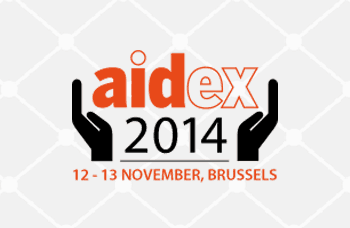 Barrett Communication at AiDEX 2014
Barrett Communication at AiDEX 2014.
Barrett Communications will be exhibiting at AiDEX in Brussels from the 12th to the 13th November 2014. Leaders in the international humanitarian and Aid industry will again come together with the common goal to "Improve aid delivery".
Barrett Communications General Manager Mr. Andrew Burt said "Aidex offers us the opportunity to discuss current and future requirements for key clients and to increase industry awareness of how HF radio can play a significant role in the challenging and budget restrained humanitarian and Aid industry." Since 2000, Barrett Communications have provided in excess of 25,000 HF Radio systems and equipment to humanitarian and peacekeeping forces in Africa, Asia, South America and the Middle East.
Visitors to the Barrett Communications stand A34, will view the range of Barrett Communications HF equipment in mobile and manpack configurations, including the 2018 Mobile Magnetic Loop Antenna, which is an NVIS antenna used to overcome the typical HF limitations in mountainous terrain or over short distances. Barrett's range of High Frequency (HF) communications equipment allows ongoing free to air communication, in locations where no communications infrastructure currently exists.
AidEx is a leading international humanitarian and development aid event held every year in Brussels. For more information about AiDEX visit http://www.aid-expo.com/