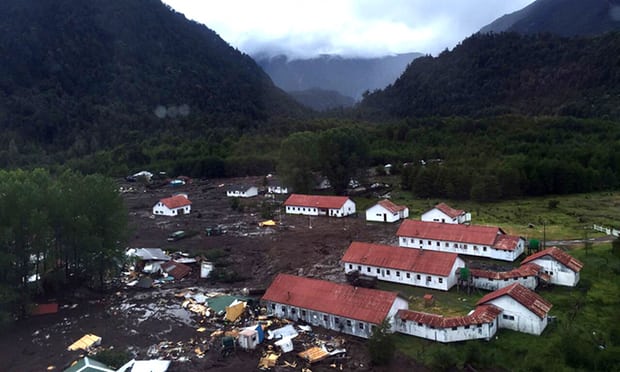 Barrett dealer supports relief effort following Chilean mudslide
Barrett dealer supports relief effort following Chilean mudslide
On the 16th December a large mudslide hit the town of Villa Santa Lucia near Chaiten in coastal Patagonia, Chile. It has left a third of the town destroyed and under mud and the search continues for missing people.
Chile's National Emergency Office (ONEMI) have sent rescue teams into the area, and the town remains without electricity and telephone signal. Skytel Telecomunicaciones, the Barrett Authorised dealer in Chile have advised that two ONEMI vehicles equiped with Barrett High Frequency (HF) radio communications are part of the rescue team who have been deployed.
Mr José San Martín from Skytel commented "we have a long relationship with the ONEMI and we know as these vehicles go into the disaster zone to provide medical support to those in Villa Santa Lucia they will have reliable communications via HF radio back to other unaffected towns".
HF radio is often used as emergency and humanitarian environments in many regions around the world. HF radio is designed to require no infrasturture, mains power or telephone lines to maintain communications and can send and receive data, images and connect into the international telephone network.
Mr San Martín went on to say "we have also provided two additional Barrett HF mobile stations for the medical service to further support communications as part of the relief effort in the disaster area".