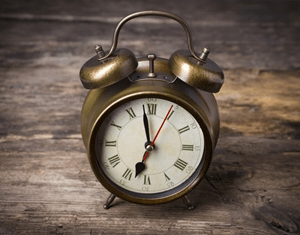 How has HF radio stood the test of time as a communications tool?
How has HF radio stood the test of time as a communications tool?
In the modern world of mobile technology and digital communications, it may seem odd to reference older mediums such as High Frequency (HF) radio as ever-reliable. But with the technology now coming up to 130 years of continuing development and innovation, the facts are clear: HF radio has stood the test of time as a communications tool.
Let's look at the history of this amazing technology and see why the reliability of HF radio equipment has made it such a vital communications tool in the last two centuries.
The history of HF radio
HF radio's evolution as a reliable comms medium has its roots in Guglielmo Marconi's work, but the story begins properly with the Titanic's sinking in 1912. After striking the iceberg, radio operators transmitted an emergency broadcast signal, hoping to reach nearby ships. This marked the first time radio technology was acknowledged as a communications tool where no other was available.
Seeing the potential for HF radio communications in critical situations, the technology was adapted in Australia to set up the Royal Flying Doctor Service (RFDS) in 1929. The essential work the RFDS provides in bringing medical services to remote communities across rural Australia is only possible with the long range broadcasting ability of HF radio.
The Second World War saw HF radio's reliability develop even further, in the tactical sphere and in critical organisations. A number of government and private bodies turned to HF radio communications in the post-war years, including the Bureau of Meteorology and emergency services such as the Coast Guard and rural ambulance services.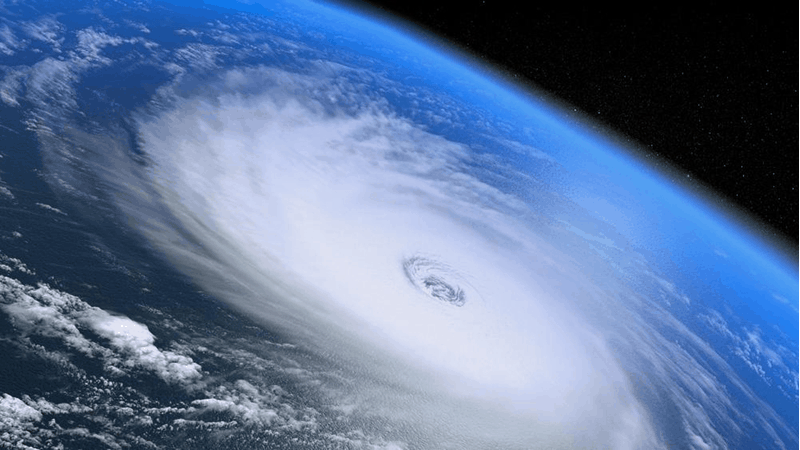 Barrett's work in developing HF radio systems
As HF radio continued to be used in numerous fields as a commercial communications tool, the growing Australian HF radio market presented opportunities for success. In 1976, Barrett Communications was founded, specialising in aircraft HF radio for the aviation industry.
In 1982, Barrett had its major first success. The launch of the F24 HF radio came at a vital time in HF history, with legislation changes making single sideband radio a necessity in aviation. Five years later, Barrett expanded its line to include ground radio technology with the SB220 system.
The early 1990s was a time of further innovation, with Barrett's radio engineers developing:
• Digital selective calling as a standard for communication between HF radios.
• Interconnection ability, meaning HF radio operators could communicate through the telephone network.
• Firmware upgrades to move Barrett's radio from old models to the SB250 line, which contained nearly 240 more radio channels.
The internet's arrival in 1994 was thought to be HF radio's death. However, the technology's reliability in improving communications meant it survived and thrived. At Barrett, new radio systems were developed with digital signal processors (DSP) and internet-enabled performance, culminating in the launch of our 2000 series transceivers. These systems enabled users to send emails and fax while delivering a more intuitive user experience.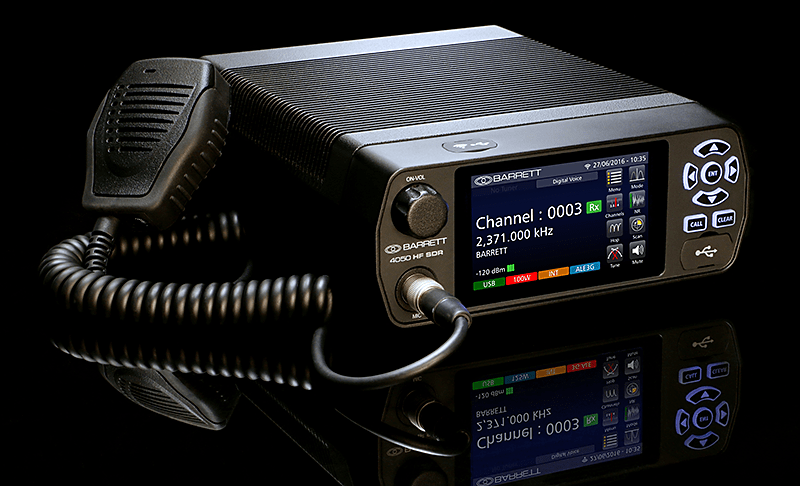 Nowadays, our HF radio equipment has the ability to interface with mobile devices and other digital tools to provide a more complete communications solutions. The 4050 HF Software Defined Radio is our most advanced HF transceiver to date, combining secure email, data transfer and telephone connectivity within a HF network.
The move from traditional analogue transmission to digital voice demonstrates our commitment to consistently innovate with what we offer our clients. But despite these advances, HF technology is still fundamentally the same now as it has always been, using tried-and-tested processes that stand the test of time as an effective communications choice.
What are the benefits of HF radio?
To this day, HF radio offers communications ability unavailable with other technology:
• These systems are reliable, offering quality communications in remote areas or locations where conventional communications infrastructure has been compromised.
• HF radio technology is a more total, cost-effective solution than other options such as satellite phones; ideal for operators who want a communications tool within reasonable budgetary parameters.
• High-quality HF radio systems are designed with interoperability in mind, enabling uses to interconnect them with other HF radio equipment, mobile devices or the telephone network to provide an all-encompassing communications solution.
For more information on HF radio or if you're looking for a reliable communications system to improve your operations, contact the Barrett Communications team today.