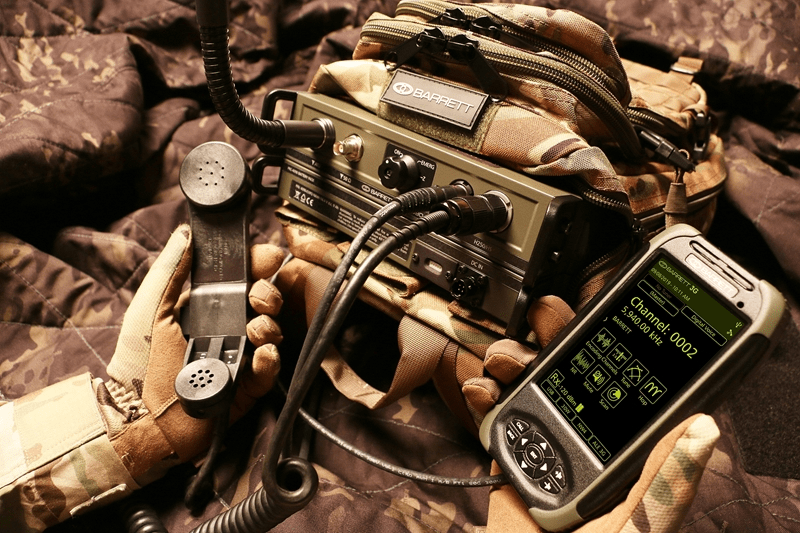 Introducing the PRC-4090
With the books closed on the 2019 Defence and Security Equipment International Exhibition in London, a new range of tactical radio made its formal introduction to the world: the PRC-4090 tactical high-frequency software-defined radio.
Barrett Communications previewed the newest addition to their already impressive HF family of radios, and the PRC-4090 looks to be a game changer. At 2.95kg, the PRC-4090 enters the market as the lightest military-grade HF transceiver available, while still boasting a staggering number of configurations and operator features.
"The PRC-4090 is the most advanced fully software-defined transceiver and remains true to the Barrett ethos of designing transceivers that provide intuitive ease of use," said Barrett Communications CEO Andrew Burt at the DSEI preview.
Let's take a closer look to see what makes the PRC-4090 such an exciting radio.
The new software
The latest software updates in the PRC-4090 open the door to a host of options older models could never accomplish. This is due to previous versions of radios utilising hardware-defined systems, but these devices require physical modifications and have limited cross-functional capabilities.
The PRC-4090 is a software defined-radio (SDR), which allows for greater flexibility, cost efficiency and operating power over traditional HDRs. This gives a range of wide-reaching benefits to product developers, service providers and end-users as the SDR allows for the automation of processes and protocols.
With 24-bit colour touchscreen displays and an icon-based interface, the PRC-4090s are a lot more similar to mobile phones than older HF transceivers. This will grant greater ease for new users to familiarise themselves with the transceivers, making implementation and operator experience much easier. Along with AES 256 and DES 56 encryption, the new software also brings a higher level of security than ever before.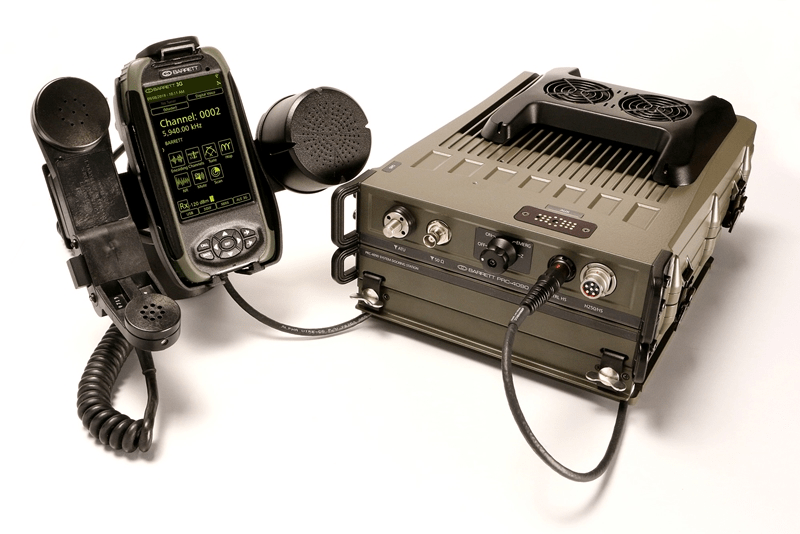 The PRC-4090's multi-configured system is available in manpack, mobile and base station configurations.
The new technology
The PRC-4090 comes packed with the latest radio technology. This includes a 2.05 kg 16Ah Li-ion battery that can be fitted along the side of the radio. It can also be used with a non-rechargeable battery pack. This means up to 64 hours of life in receive-only mode, or 21 hours in a 1:9 transmit/receive ratio. With longer use time and greater efficiency, the PRC-4090 offers incredible value.
In addition, the transceiver comes newly equipped with a digital voice mode that assists in reducing background noise and static. This eliminates a lot of interference which historically led to frequent miscommunications and misunderstandings during transmissions when using older radio models.
Much like the new icon-based interface, the improved sound quality makes the PRC-4090 a lot more similar to the call quality and usage of mobile phones.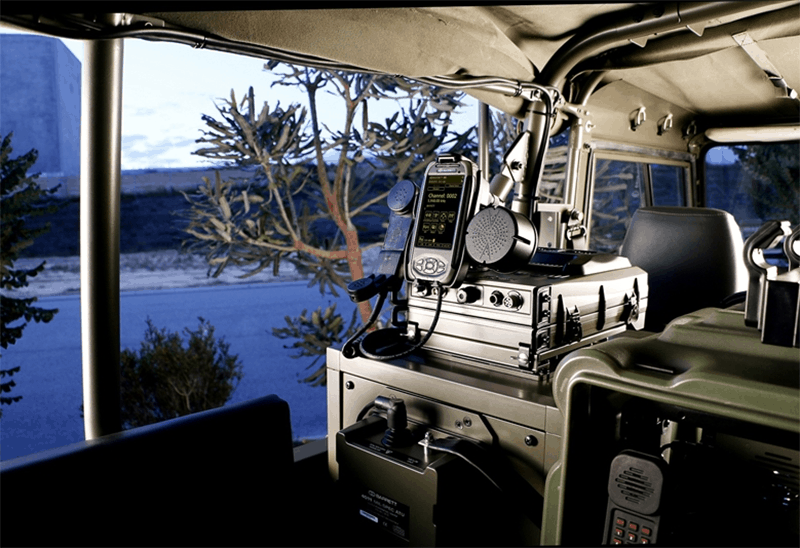 The PRC-4090 Mobile Landrover.
Multi-configured system and operator features
The PRC-4090's multi-configured system is available in manpack, mobile and base station configurations. The manpack comes with a mountable battery pack design, and separate control handset. The mobile configuration, designed for vehicle installation, includes a Vehicle Docking Station (VDS) and all accessories for mounting the radio into a vehicle .The base station configuration includes a Stacked Docking Station (SDS) and power supply.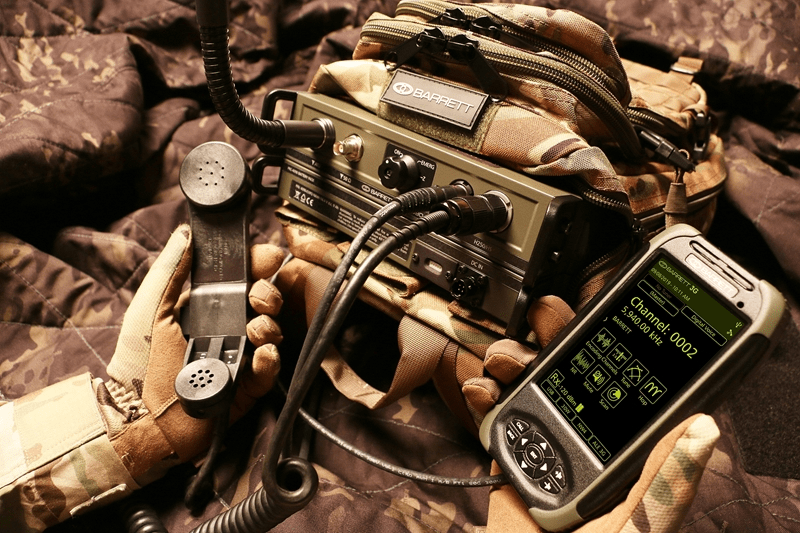 The PRC-4090 manpack comes with a mountable battery pack design, and separate control handset.
This radio comes in four selectable power outputs at 10, 30, 125, or 150 Watts, (maximum 30W for Manpack and 150W for vehicle and base station configurations with 24VDC supply) and offers 1,000 channels with a 1 Hz frequency resolution. These also include both 2G and 3G automatic link establishment.
The software comes supplied with five languages included standard – English, French, Arabic, Spanish, and Russian. This makes the radios perfect for the wider export market.
With the launch of the PRC-4090, Barrett Communications once again shows its commitment to providing advanced equipment suited to every operation. Get in touch with the Barrett Communication team to learn how to find the perfect radio or transceiver for your communication needs.