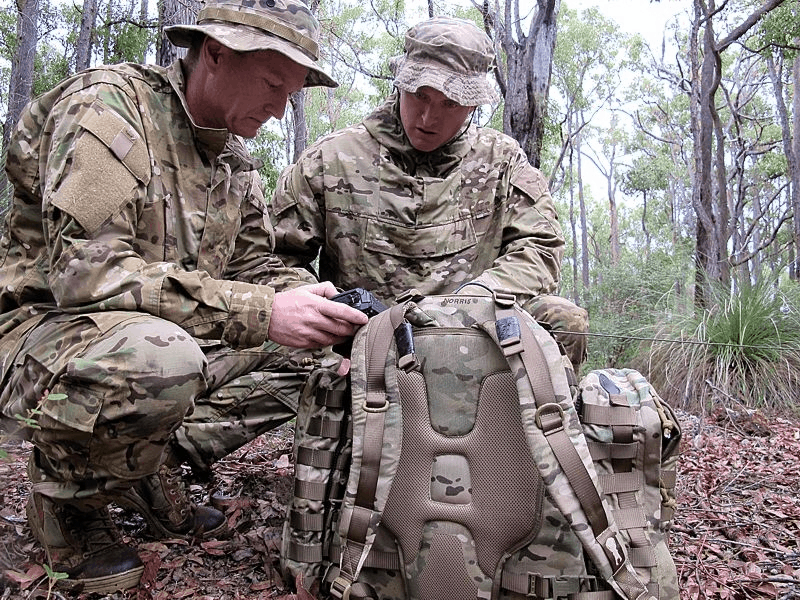 Using a manpack to stay in touch
Using a manpack to stay in touch
Long range patrols, away from your typical communication channels, require communications equipment capable of long haul links back to base.
Foot patrols can utilise the new PRC-4090 HF Tactical Manpack Package, to stay in contact.
This equipment is both dependable and lightweight. The transceiver weighs a mere 2.95 kg thanks to the use of the latest lightweight alloys. The complete package, including battery, charging system and antennas, comes out to an easy-to-carry 5 kg.
Patrols of extended duration are supported by the latest battery and charging technology. The PRC-4090 transceiver utilises Barrett's 16Ah advanced Li-ion battery for up to 64 hours of Rx-only operation. This battery is also designed for in-operation charging from either solar panels or a hand-crank.
Vehicle patrols can use the transceiver in a mobile configuration, utilising the docking station and obtaining power from the vehicle battery. Base station configurations are also available, ensuring everyone on your team is using state-of-the-art equipment.
Simply put, the PRC-4090 HF Tactical Manpack was designed with tactical missions in mind.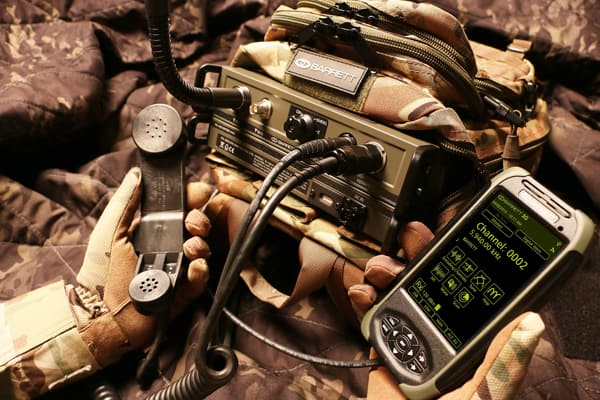 The PRC-4090 Manpack.
The PRC-4090 advantage
The newest offering from the Barrett stable, the PRC-4090 radio, offers the latest in software-defined radio architecture. The radio can be controlled from all major platforms including iOS, Android and Windows devices.
Options and accessories include Secure Digital Voice, Advanced Frequency Hopping, Integrated GPS and GPS Push, Multiple Data Modems, 2G or 3G ALE and IP Network Connectivity.
Tomorrow's tactical equipment
On your mission, you and your team need communication equipment that's crystal-clear, rugged and far-reaching. From the soldiers on the ground to the decision-makers further afield, products like PRC-4090 HF Tactical Manpack, and others from Barrett Communications, ensure that everyone is on the same page.
Since 1976, Barrett Communications has been one of the world's leaders in HF and VHF radio systems, earning a reputation for reliable, cost-effective and user friendly solutions. All products are backed by ISO 9001:1008 quality assurance certification. With offices on three continents and a clientele that spans the globe, their team can help you no matter where you are, or how big or small your mission. More information available at https://www.barrettcommunications.com.au/prc-4090/