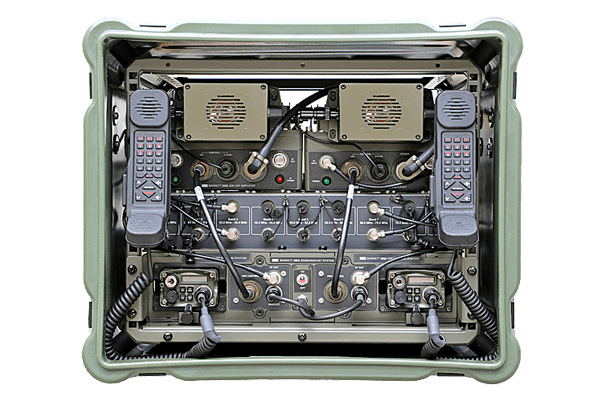 What can I expect from a Barrett VHF radio rebroadcast system?
What can I expect from a Barrett VHF radio rebroadcast system?
When setting up a tactical VHF radio network, there are two main factors that could affect establishing reliable VHF communications between all stations:
• The distances between the communicating VHF radio positions: Restricted to line of sight, the further the communicating radios are apart, the poorer the communications become.
• Surrounding terrain: VHF propagation is severely hampered by urban buildings and hilly surrounds.
If the above conditions are likely to jeopardise the quality of your communications, you need to consider a way to boost the operating distance of your tactical VHF radio network.
How does a VHF radio rebroadcast system work?
VHF signals are optimised for line-of-sight communications – as such, when you need to extend the range or mitigate urban buildings or hilly terrain, a rebroadcast system is the best solution.
A rebroadcast system receives a VHF signal on one frequency and re-transmits it simultaneously on a different frequency. This is done in both directions between operators. This ensures the radio signal covers greater distances, improving the operational range.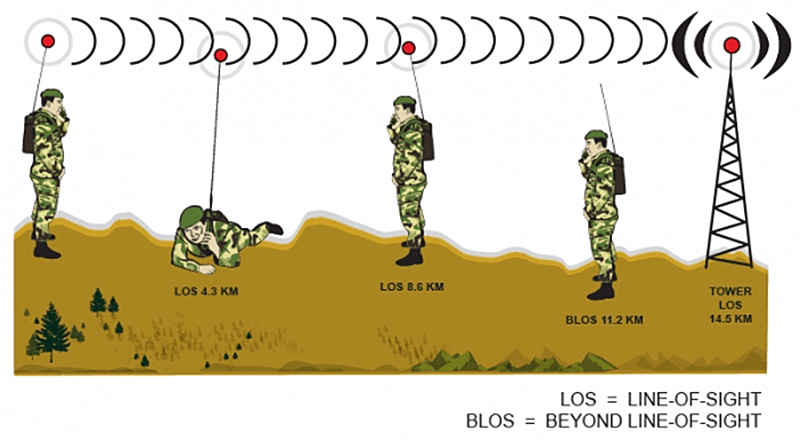 A rebroadcast system extends the range of the VHF system capability which otherwise would be restricted to local line-of-sight communications.
How will a rebroadcast system improve my network communications?
Using a tactical VHF rebroadcast system helps operators by providing connectivity between two networks where line of sight is not possible. With a rebroadcast system and appropriate antennas, teams on opposite sides of a hill range can still communicate if they are within range of the system. This is a significant benefit, ensuring operators have the ability to connect with distributed teams in adverse VHF operating scenarios.
What should I expect from the Barrett 2083+ rebroadcast system?
Barrett Communications is a global leader in designing and supplying tactical communications systems. Our 2083+ VHF rebroadcast system is the perfect solution to strengthening your network, boasting a number of advanced features:
• Advanced features such as frequency hopping and digital encryption ensure that your communications remain secure, point-to-point through the rebroadcast communication.
• Our rebroadcast system is supplied as standard in a ruggedized, shock mounted case, ready for easy transportation without concern for the safety of the equipment.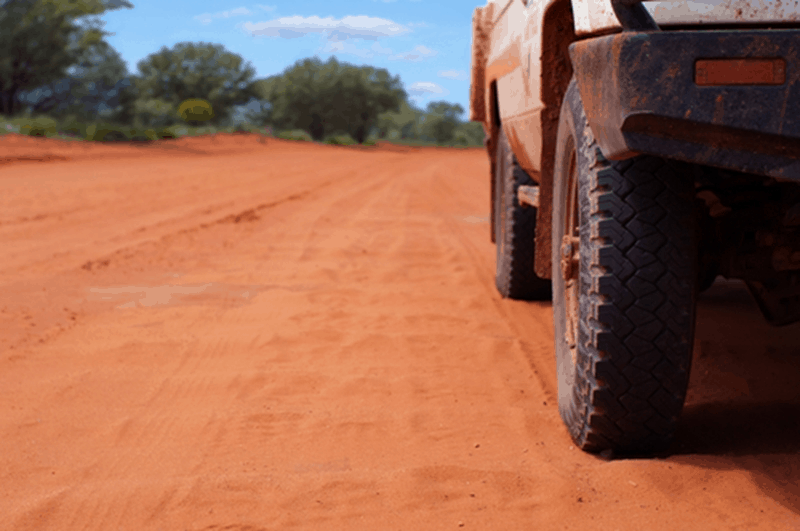 Better tactical communication ability is the key to why you should use a VHF radio rebroadcast system. Improving how you communicate is a big part of the expectations our customers have of us, and it's something we are proud to consistently deliver on.
For more information about the VHF 2083+ rebroadcast system or our other tactical radio solutions, contact the team today.