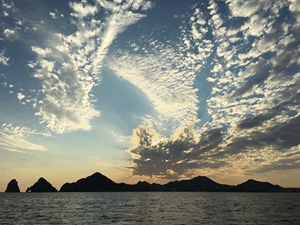 Why HF radio is vital for humanitarian work in the Pacific
Why HF radio is vital for humanitarian work in the Pacific
The Pacific region faces a number of factors, including a widespread population, poor communications infrastructure and regular destructive weather, that make it a regular location for humanitarian aid activity. It also means aid workers struggle to operate to their best ability due to limited field communications options. Without vital equipment such as HF radio, the Pacific nations would not get the effective humanitarian support they need, especially after natural disasters.
Let's take a look at why HF radio is such a vital tool for humanitarian work in the region.
The Pacific region has a population of just 6 million, spread over 10,000 islands across 40 million square kilometres of ocean.
Life in the Pacific region
Micronesia, Polynesia and Melanesia are areas uniquely challenging for communications. Excluding Australia and New Zealand, the nations that make up the Pacific have a combined population of just 6 million according to World Population Review. This population is spread over 10,000 islands across 40 million square kilometres of ocean as co-author of 'Oceania: A Continental Overview' Kevin Hillstrom comments.
The area is also one of the poorest in the world, determined to be a 'lower middle' income region by the U.N. This means communications infrastructure is often poor – Internet World Stats indicate only 0.7 per cent of the Pacific Islands population use the Internet, while projects for upgrading phone communications are sporadic.
On top of this, the region is also a hotbed for storm activity. ReliefWeb statistics show up to eight severe tropical storms will batter the Pacific in the 2017-2018 season in a year that is still below average. With regular storm damage destroying communications infrastructure and risking lives, humanitarian intervention is regularly necessary.
The necessity of HF radio
With the destructive impact from regular regional storms, communications become very limited in the Pacific during and after storm season. Humanitarian operators need to be able to rely on equipment that will work in all conditions.
HF radio is the best way to communicate if there is no internet or phone, offering users unrivalled access to open channels of communication undisrupted by network blackouts or stormy weather. Using ionospheric frequencies, HF radio operators can transmit over hundreds of kilometres, which means field work can be undertaken effectively and humanitarians can maintain contact in case of emergencies.
Barrett Communications in the Pacific
Barrett Communications has supported humanitarian work in the region for years, allowing operators to stay connected with home base and each other. It has also supported a number of community projects, providing HF radio equipment to local communities to help improve disaster response.
For example, the island of Tuvalu recently started a project to upgrade their HF radio equipment to improve early-warning response to natural disasters and tidal surges. Barrett provided equipment to the Telecom Office and Police Station amongst other places. This will improve humanitarian efforts to combat future storms.
Barrett has been providing radio equipment to humanitarian operators for decades with an aim to ensure they stay connected in the course of their work. For information on our HF radio equipment or on other projects we have been a part of, contact Barrett today.