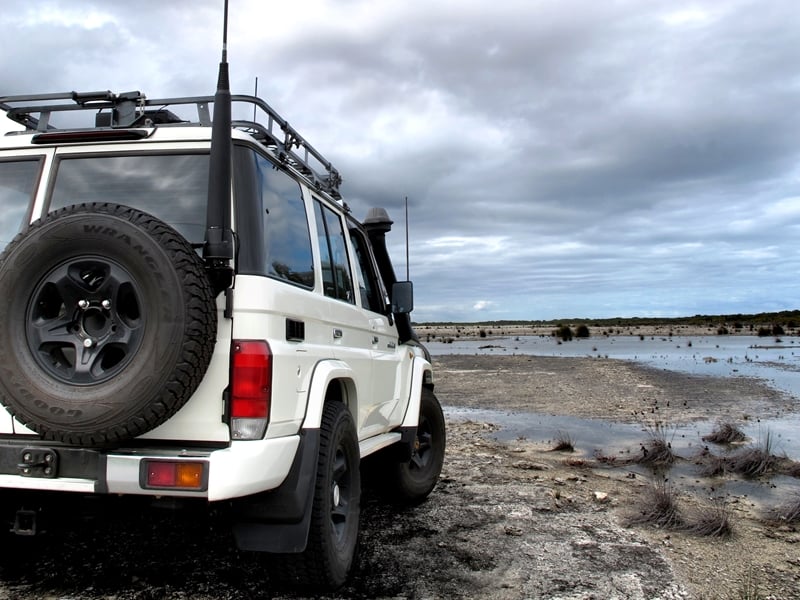 6 HF solutions essential for humanitarian agencies
6 HF solutions essential for humanitarian agencies
Humanitarian agencies are a critical part of our world, often venturing into the most challenging and dangerous parts of the planet in the name of helping those less fortunate. The difficulties are immense, so having reliable equipment – when the circumstances are anything but – can be a huge benefit.
Barrett Communications is an expert in developing radio communications equipment for humanitarian organisations, with 40 years of experience pushing the high-frequency (HF) radio industry forward. Our equipment ensures effective communications capability no matter the location, but for those in tough environments, these six solutions can prove especially critical.
4050 HF software-defined radio (SDR) transceiver
One of Barrett's flagship devices, the 4050 HF SDR transceiver is an impressively sophisticated transceiver that doesn't sacrifice ease-of-use for technicality. Taking advantage of the latest digital technology, the 4050's advanced software-defined architecture provides greater control and flexibility, allowing humanitarian agencies to customise the device to meet their unique needs.
The Barrett 4050 easily integrates with existing networks, while the wireless access point built into the control head allows for mobile connection for vehicle and remote installations. With iOS, Android and Microsoft smart device compatibility, the 4050 offers a high level of adaptability for people outside of traditional infrastructure.
4017 automatic tuning horizontal dipole
The nature of humanitarian work means portability is often an important equipment consideration. The Barrett 4017 automatic tuning horizontal dipole is designed with this in mind, making it an effective choice for remote base stations where space is limited.
Setting up quickly is also possible, as the 4017 can be mounted at just six metres from the ground. When the time comes to move , the unit collapses down to a length of just 2.1 metres, making transport simple.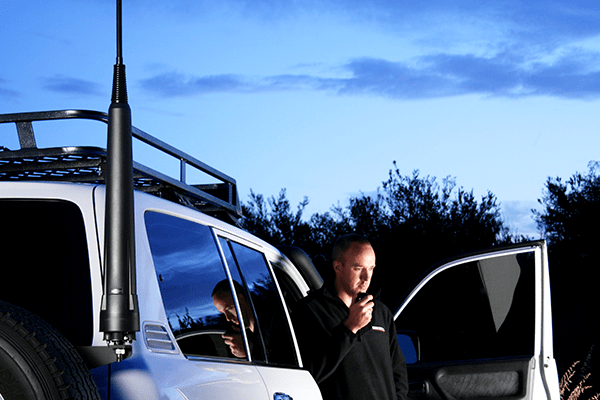 2019 automatic tuning mobile antenna
For base stations that need to remain on the move, the 2019 automatic tuning mobile antenna is a good alternative. Easily mounted onto a vehicle, it features a rapid tuning time of less than 1.5 seconds, ensuring humanitarian communications are not delayed when moving between locations.
A rugged design and solid state technology involving no moving parts means the 2019 can stand up to harsh environments, and the incorporated wideband amplifier activated in receive mode enables effective channel scanning and improved receiver performance.
2060 automatic telephone interconnect
The ability to tap into existing telephone infrastructure can be a valuable asset for humanitarian communications. The 2060 automatic telephone interconnect can facilitate that connection, allowing HF base stations to direct dial any telephone number on the international telephone network.
Running in concert with the device itself, 2060 remote PC software allows critical communications information to be downloaded via the telephone network, offering centralised control to networks with multiple remote locations.
2020 HF email system
While voice communications over HF radio are still the bread-and-butter of Barrett's offering, the world has changed in the digital age and other forms of data transmission have risen to the fore. The 2020 HF email system allows for sending modern types of communication – not just email but fax, chat messaging and other data – all over the same HF radio network.
2062 HF-VHF/UHF crossgate
Lastly, the 2062 HF-VHF/UHF crossgate is a highly portable device to improve interoperability – one of the most sought after features on any network. Capable of connecting most types of VHF/UHF transceiver, the 2062 enables the automatic rebroadcasting of communications between HF and VHF/UHF systems, providing access to the HF network for handheld operators away from their base.
Communications are just one part of the day-to-day operation for humanitarian organisations, but a functional, reliable network is a foundational element. With any or all of the above solutions, agencies can rest assured their HF radio network will perform when they need it. Speak to Barrett Communications today for more information on radio networks for humanitarian causes.