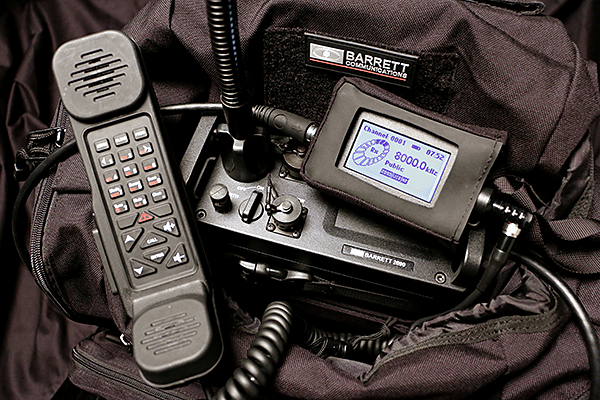 Barrett awarded three year contract with Canadian DND
Barrett awarded three year contract with Canadian DND.

Barrett Communications have recently been awarded a three year contract by the Canadian National Defense Department (DND)

The first phase of the contract includes both Barrett 2090 HF manpacks and Barrett 2050 HF transceivers in base station configuration. The second phase of this contract is expected later this year. The equipment being supplied provides the user with secure long range voice communications without the need for existing infrastructure.
RDG2 Technologies, the Barrett Communications distributor and system integrator in Canada, supported DND during the intensive two year field test and validation to successfully qualify both the Barrett 2090 HF manpack and the Barrett 2050 HF transceiver in Northern Canada. "Our business process is not limited to selecting and offering robust and reliable products to integrate into a proposed system, but is also strongly oriented towards the customer's long term support. This contract will strengthen Barrett's position within the Canadian market and will
certainly lead to other opportunities." Mr Denis Roy, President of RDG2 Technologies said.
As part of the two year field test, the Barrett HF range was assessed to ensure suitability in the extreme climate conditions experienced by Canadian DND. Barrett Communications Managing Director, Mr Greg O'Neill commented "We were confident our equipment would meet specification as it is currently being used by Defense forces around the world in -30 degree Celsius and in excess of +50 degrees Celsius, it is what our equipment is designed and built for."