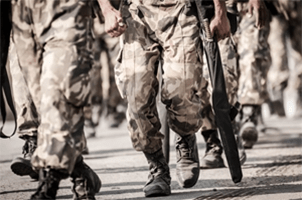 How Barrett's move into the tactical market changed the game
How Barrett's move into the tactical market changed the game
Barrett Communications has been providing market-leading HF radio solutions to their clients ever since its founding in 1976. But it's only in the last decade that it expanded into the tactical market. We spoke with Barrett's Chairman, Phil Bradshaw, to find out the story of how Barrett made its way onto this new frontier and how it's been an incredibly important part of the business ever since.
Humble beginnings
Barrett started dabbling in the tactical market in the mid-to-late 1990s. The first product was a portable transceiver, which wasn't in a suitable form for tactical use but was nonetheless picked up by second-tier military in some overseas markets. Phil explained that "as we developed that product, we decided to focus on meeting the upper end of the tier-two market requirements – we could see there was a significant opportunity there."
Because Barrett already had an RF platform developed with their commercial equipment, the move into the tactical market required the development of a ruggedised product that also offered greater levels of operational security. Military users require equipment to meet potentially adverse conditions in the field.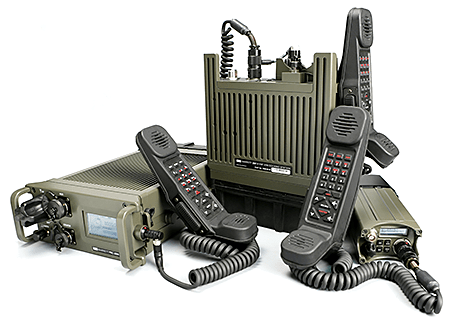 Barrett's move into the tactical market was a natural evolution of existing technologies.
The first step
The first product that Barrett built specifically for the tactical market was the PRC-2090 manpack in 2008. It fulfilled all the requirements that tactical equipment needs to:
– Being compliant with MIL-STD 810G for shock and vibration,
– immersible to a depth of 1 metre,
– and operable in extremes of temperature from – 40 C to 70 C.
It also has Automatic Link Establishment, or ALE, a requirement for more advanced tactical operations. Phil explained that they started with 2G ALE in a collaboration with rapid mobile in South Africa. In time, however, it became clear that an upgrade was necessary.
"We decided in more recent years 3G ALE was needed – so we added a module that gave us that, as well as military waveforms for data transfer."
The range of tactical equipment Barrett now supplies accounts for nearly 70 per cent of its sales.
The future of Barrett's tactical offerings
The PRC-2090 represents the start of Barrett's foray into the tactical market, but it's far from the end of it. In 2009, Barrett acquired Q-MAC Electronics to add VHF radio systems to its arsenal, giving them a complete offering in the tactical space. The range of tactical equipment Barrett now supplies accounts for nearly 70 per cent of sales.
The team aren't willing to settle with the current product range, though. Phil told us about some exciting new developments on the horizon.
"We're moving away from the old 2000 series in 2019 and into the complete 4000 series, which incorporates the current 4050 and a new tactical product."
Barrett has gone from strength to strength since entering the tactical market, and that progress doesn't look as though it will slow any time soon. For more information on Barrett's tactical offerings, get in touch with the team today.