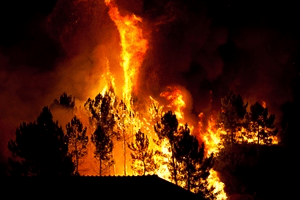 Why interoperability is crucial in HF critical communication
Why interoperability is crucial in HF critical communication
Economic losses as a result of natural disasters in the first half of 2017 were posted at US $53 billion according to an Aon Belfield study, a staggering statistic that indicates the destructive scale of Earth's natural forces and its impact on humanity. When faced with natural disasters, brave men and women risk their lives to help those in need of help. And they need to be backed up with unrivaled comms equipment that will work no matter the conditions.
That's where Barrett Communications steps in.
Barrett has a long history in supporting critical operations in disaster zones with reliable HF radio equipment. But the real benefit of using Barrett equipment is its interoperability – an ability to be connected with other devices in the field is vital in case of damage.
Natural disaster response and HF communications
Some 12 years on from Hurricane Katrina, many American cities have invested in critical operations measures involving advanced communications equipment to ensure that people can get help quickly and emergency services can remain in contact in the field. The Aon study noted that more than 2,700 people lost their lives to natural disasters between January-June 2017. When working in disaster zones with disrupted network coverage or in rural areas, communications equipment can't fail. HF radio affords emergency services cheap and easy access to communications that is reliable.
More than 2,700 people lost their lives to destructive natural disasters between January-June 2017.
However, this equipment needs to be interoperable with other HF/VHF radio equipment should something go wrong. Planning for the worst is always advised when dealing with disaster zones, and Barrett's range of HF radio equipment fits that bill.
Barrett's critical HF radio range
Barrett's wide range of critical HF radio equipment is designed for the task of tackling emergency operations in the field, keeping users interconnected whatever the conditions. Barrett's 4050 HF SDR transceiver is the new centrepiece of the collection, combining innovative radio software with an ease of use and interoperability with other products.
Another popular product is our 2060 HF Telephone Interconnect, linking users into the international telephone network for uninterrupted communication. It can also be interconnected and monitored via dial-up computer link. Keeping our range flexible and interoperable is a cornerstone of what has made Barrett's name an industry standard for so many years.
Become interoperable with Barrett Communications
Interoperability is crucial in HF critical communications – in a disaster zone or area with no network, staying in touch is vital in ensuring your operations run smoothly and save lives. You need to have HF communications technology you can rely on.
Barrett's wide range of critical HF radio equipment is designed with interoperability in mind, to ensure you are never stuck for communications in the field, and suit a variety of user requirements. If you want more information on how the Barrett range can help those in disaster zones, contact our professional team today.