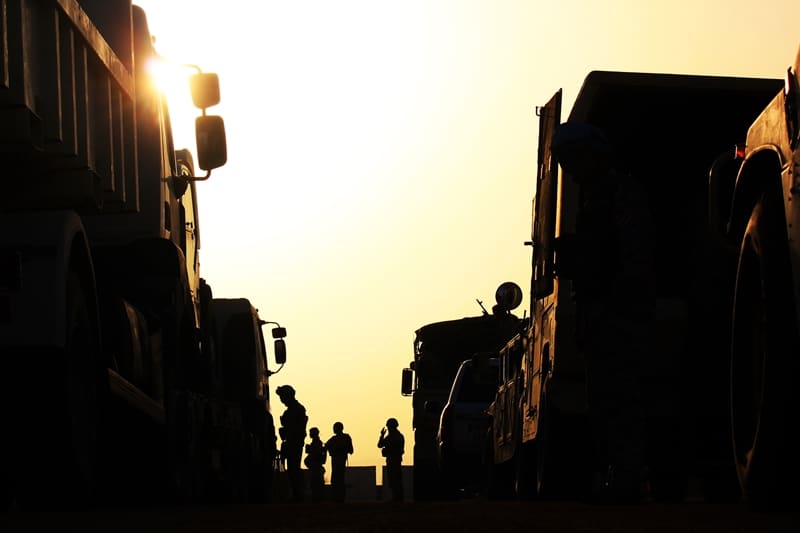 Is there interoperability between HF and VHF radio?
Is there interoperability between HF and VHF radio?
In tactical situations, personnel can maintain effective communication over short to medium distances with very high frequency (VHF) radio. However, teams in the field do not work in isolation; they depend upon the support and intelligence information relayed from command centres
These applications call for communication over longer distances than what VHF radios are able to reach. In these cases, transmissions can be sent over both VHF and high frequency (HF) signals using the 2063 Barrett Cross Gate equipment.
Let's take a look at how the 2063 Cross Gate works and enables more versatility in tactical communications.
Connecting VHF and HF radio
VHF and HF interoperability is crucial for reducing the risk of communication gaps.
It is important to remember that VHF and HF radio are used for communicating over different distances because of the way signals travel. VHF waves are only effective along a line of sight between a transmitting and receiving antenna. As such, they work primarily for short and medium distances. HF radio waves, on the other hand, are reflected off the ionosphere. This greatly increases their travelling distance, making them suitable for longer ranges.
Traditionally, when personnel needed to transmit information over short and long distances, an operator had to rebroadcast the information over HF radio after receiving it over VHF equipment. This led to a gap in communication – a significant obstacle when mission-critical information is at stake – as well as the risk of operational error.
With the Barrett Communications 2063 HF-VHF Tactical Cross Gate, however, switching between the two frequencies is automated, reducing the time it takes to convey important information. This enables seamless communication between commanders in central or strategic locations and personnel in the field.
How does the 2063 Cross Gate work?
In a typical setup, personnel in the field use the PRC-2081+ 25W VHF Manpack to communicate with a mobile command vehicle, which uses PRC-2082+ 50 watt VHF tactical mobile package. With the 2063 Cross Gate, a transmit/receive path is established between the PRC-2082+ and a PRC-2091 tactical mobile HF radio, also in the vehicle. This allows for automatic transmission of signals between the VHF and HF networks. The signal going out over the PRC-2091 HF radio is picked up by a PRC-2092 HF tactical base package. For communications travelling from a command centre to the field, the signal follows the same path in reverse.
The Cross Gate ensures mission-critical information can be effectively communicated between HF and VHF radio.The Cross Gate ensures mission-critical information can be effectively communicated between HF and VHF radio. While the Cross Gate is enabled, all voice transmissions are relayed between the two networks. This ensures full interoperability between Barrett HF and Barrett VHF radios.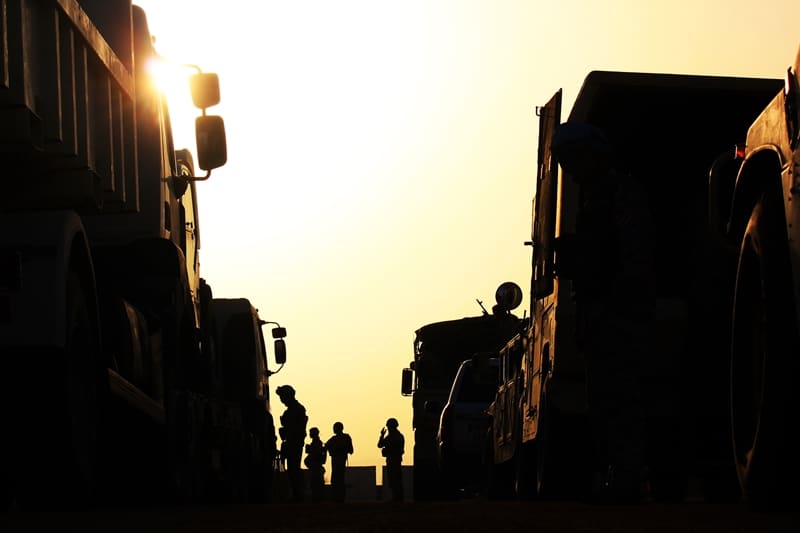 The Cross Gate's versatility
Thanks to its construction, the Cross Gate is also suited for use in the field where extreme conditions may be present. It is able to operate in both hot and cold extremes with a working temperature range of minus 20°C to 55°C. Additionally, it has a storage temperature range of minus 40°C to 85°C.
The Cross Gate also features enhanced durability, withstanding up to 95 per cent humidity at temperatures of 55°C. It is also rated for MIL-STD 810G for shock and vibration. This continues Barrett's legacy of products that are highly regarded for their quality and reliability.
With a wide range of intuitive and cost-effective HF and VHF radios, Barrett Communications is the clear choice for tactical situations. For more information, get in touch with a representative today.