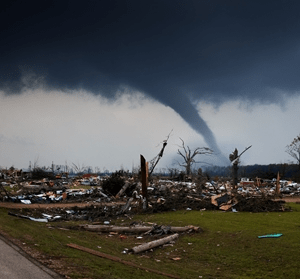 How does a Barrett 4050 support remote disaster response missions?
How does a Barrett 4050 support remote disaster response missions?
Whether it's disaster response or providing medical relief, humanitarian missions take response groups into remote areas. In these operations, constant communication are vital in maintaining the safety of those in the field.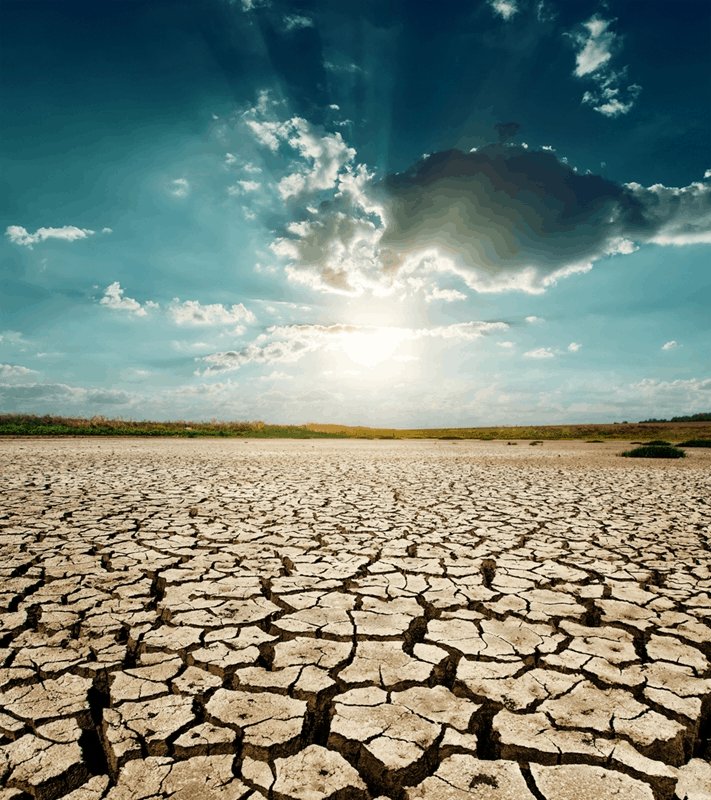 Why is continuous contact important in remote missions?
To regulate group movements, and the well-being of field operatives, constant contact with a home base or headquarters is required. In remote areas, mobile phones aren't a feasible means of contact, including satellite phones, which require clear weather conditions for connection. Ultimately, for communication over long distances HF radio is the best equipment for the job.
HF radios function by propagating radio waves up into the ionosphere, which are then refracted back to Earth, potentially over thousands of kilometres. The data transmitted can only be decoded by radios programmed to intercept the transmission, making HF radio an ideal security option for sensitive missions.
However, the radio you choose needs to not only foster clear communication, but can withstand a range of weather conditions and operate for long periods of time securely. The final requirement is that the equipment is easily and quickly deployable anywhere in the field when needed. Here's where the Barrett 4050 HF SDR transceiver is the ultimate solution.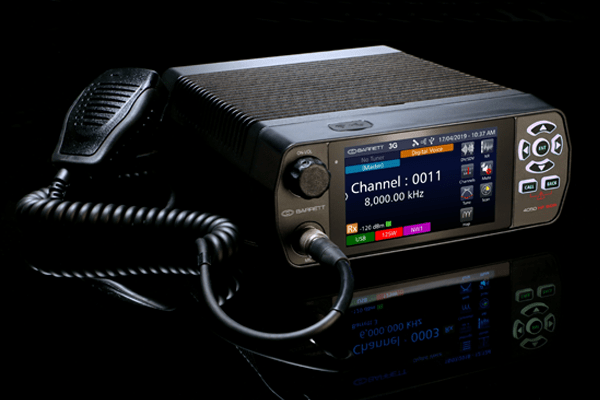 Robust, and intuitive in design, the 4050 HF SDR is the ideal equipment for communication-critical missions.
What is the 4050 HF SDR?
The Barrett 4050 HF SDR is an all-in-one offering and serves as the centrepiece of the Barrett range HF communications line of equipment. Compact and intuitive to use, this transceiver utilises software-defined radio technology to make connectivity seamless and effortless, providing you with a wide assortment of communication methods, including voice, email and data transfer.
Enhanced DSP Noise Reduction
A lapse in communication or garbled voices can greatly impact an operation. The Barrett 4050 HF SDR uses digital signal processing to ensure that voice communications are fully intelligible and readily deciphered. The DSP noise reduction system keeps ambient sounds to a minimum, so all messages that come through are heard loud and clear.
Security options
Maintaining secure means of contact reduces the risk of outside parties eavesdropping on sensitive conversations, potentially compromising your operation. The Barrett 4050 HF SDR incorporates security features, including frequency hopping. This optional feature ensured that data transmitted through frequency hopping can only be decoded by transceiving equipment programmed to the same hopping pattern, making data near impossible to intercept by outside groups.
For high-quality radio equipment, humanitarian groups need not look beyond Barrett Communications. For more information on how we can transform your operation, get in touch with our team.