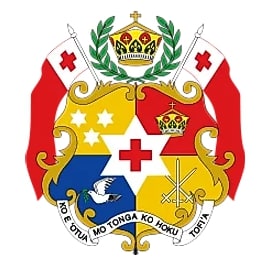 The breakdown in communication amid the Tonga tsunami disaster
The breakdown in communication amid the Tonga tsunami disaster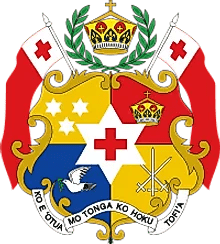 Stranded locals in Tonga and worried family members were forced to wait, due to an insufficiently diversified power grid and communications network.
Just a few days into the new year, on a Saturday in the early evening hours, the island nation of Tonga was rocked by a powerful tsunami after the eruption of an underwater volcano. While no one was killed, the United Nations estimates that 80% of the South Pacific region were impacted, evidenced by completely destroyed homes (at least 12,000 affected), decimated livestock and massive crop loss caused by overland flooding that the eruption triggered.
Over two months removed from the natural disaster, active duty military personnel, volunteers and UN relief teams remain on the scene, helping communities pick up the pieces and put their lives back together. Aid workers are in regular contact with one another now that power has been restored, which took a number of weeks to get Tonga communications infrastructure back online. But during the crisis, locals who were stranded on the island and in desperate need of assistance were forced to wait, unable to call for help or connect with family members due to an insufficiently diversified power grid and communications network.
Similar to other island nations, many of which are far removed from large land masses, Tonga — which is a collection of several smaller islands — is able to access the internet, electricity and cellular transmission thanks to fiber-optic technology. Tonga is connected to the power grid via a special cable that is buried far below the Pacific Ocean and runs approximately 514 miles in length, connecting to Fiji. As BBC News reported at the time, the volcano's eruption was what damaged that cable, making communication around Tonga and to the outside world virtually impossible for weeks.
Speaking to the Sydney Morning Herald, Petilise Tuima, who has family members living in Tonga, said that not knowing whether her loved ones were OK for so long was unbearable.
"We are quite stressed at the moment," Tuima told the newspaper several days after the disaster. "They didn't take any food, they just took water … every one was packed in the car. Everyone is calling each other within our Tongan groups, wanting to see if anyone has picked up or heard anything … We are just desperate."
Even satellite phones were ineffective

Medical support personnel had no way of knowing who was in trouble either, even with satellite phones available. Satellite phones are advantageous for a number of reasons, one of which is the fact that users don't need to be within a cellular coverage area for them to work effectively. However, while they were operable, satellite phone connectivity was very spotty for Red Cross workers, likely because of the plume of ash that hovered in the air post-eruption, BBC News further reported. That ash cloud reached heights of 30 kilometres, according to the Sydney Morning Herald.
While the damage assessments and resulting fallout remains a work in progress, no one was killed from the volcano-triggered tsunami. Additionally, those who were unable to connect with their family members can now, with systems back up and running. However, humanitarian relief efforts almost assuredly might have benefited if HF communications equipment was available.
With integrated GPS technology, advanced calling features and digital voice operation, HF radios provide an all-purpose communication medium that serves as a reliable, fail-safe option when other communication mediums are offline or unavailable. Barrett Communications has supported numerous humanitarian organisations relief efforts since our founding, including the Red Cross, Red Crescent and United Nations. We have provided these organisations with the communications systems that supported their missions in some of the harshest and inhospitable environments across the globe.
For more information on HF radios, tactical transportables, commercial HF radios and more, contact Barrett Communications today.