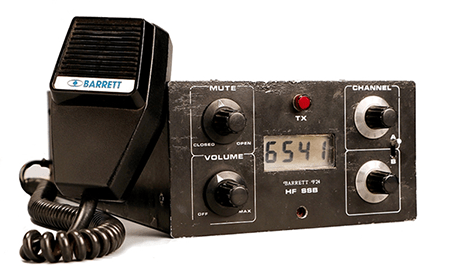 The Titanic to now – A history of Barrett and HF radio
The Titanic to now – A history of Barrett and HF radio
Barrett Communications' place at the forefront of HF radio is built upon 40 years of research, development and innovation. From our roots in the Australian aviation sector, the twists and turns along the road to success are as intriguing as the changes that have led to high frequency (HF) transmissions becoming such a vital communications tool.
The history of HF radio is entwined with Barrett's own – so let's see what has happened to lead us to where we are today.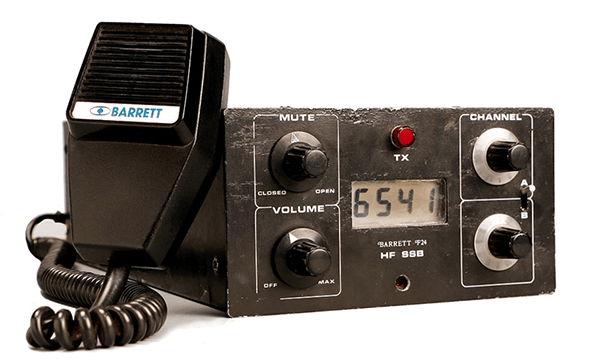 Barrett's original F24 transceiver set us up as a major industry name.
1912-1976: Developing HF radio for emergency communications
Seeing how HF radio has gotten to where it is today means we need to start with the HMS Titanic's sinking in 1912. After colliding with the iceberg, radio operators broadcasted an emergency call to nearby ships. Now automated through the Global Maritime Distress Safety System, this was the start of using HF radio when all other communications fail.
In 1928, the Royal Flying Doctor Service was launched, aiming to bring medical attention to Australians in remote areas. By adopting an early model of pedal radio, the service was able to better communicate with settlements across vast continental distances.
With HF radio seeing action, especially in aviation and transport through wartime in the 1940s, an acute need developed for businesses committed to innovating in the HF radio field. In the mid-1970s, Barrett Communications was born to address this need, initially focusing on developing antennas and HF radio equipment in the aviation sector.
1976-2003: Making HF radio interoperable
Barrett found its first major success in rolling out an HF radio for aviation in 1982. This coincided with historic legislation changes requiring standardised single sideband radios in all commercial industries – launching Barrett's name as a major market player.
The launch of the internet in the mid-1990s was thought to mark the downfall of HF radio.
In 1992, Barrett proved their credentials as innovators focused on interoperability with the development of a telephone link. This gave radio users in the Outback and remote locations worldwide the ability to interconnect their HF radio to the phone network for uninterrupted communications.
The launch of the internet in the mid-1990s was thought to mark the downfall of HF radio. Rather than wilting in the face of change, Barrett proved the vital importance of HF radio by leveraging online services to improve HF transmissions.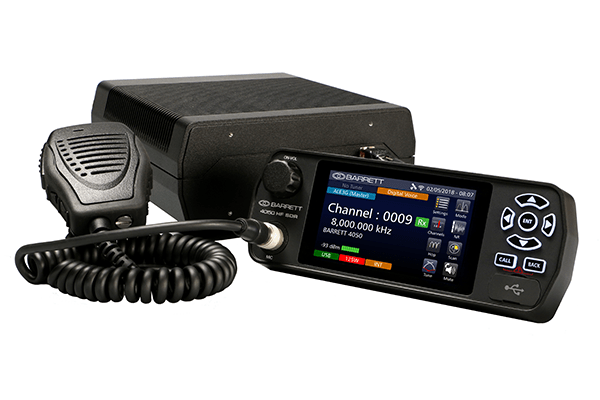 Now, Barrett's radio line is designed for online connection and interoperability.
2003-now: Becoming market leaders
In 2003, Barrett embraced the new millennium by launching the 2000 series of radios, with a raft of new features giving users greater ease of communication.
2008-2012 marked a time for further expansion, with Barrett moving into tactical markets and VHF radio to become truly all-encompassing suppliers.
Over four decades after our launch, software defined radio has become the new benchmark enabling us to interact with smart devices and Wi-Fi, offering operators more options than ever.
When looking for a trusted radio supplier, you need to know your HF equipment is crafted by years of innovative design and backed by a passion for communications. For more information on what Barrett Communications has to offer, contact the team today.