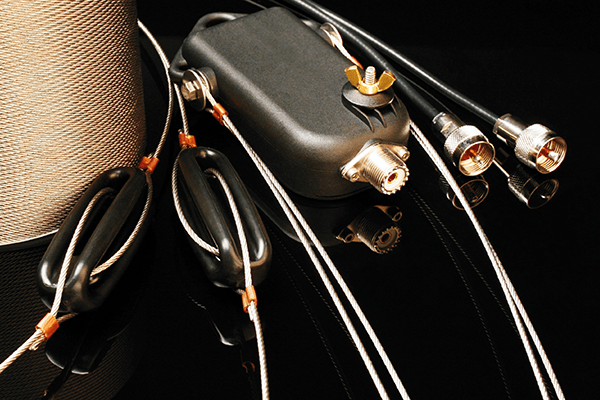 Barrett's guide to selecting your base station antenna
Barrett's guide to selecting your base station antenna
Selecting the right antenna is utterly crucial, no matter your operations. Your antenna is what ultimately interfaces your transceiver system to the airwaves, enabling the best propagation of HF radio signals over vast distances. Because of this, you need to make sure you choose wisely when deciding on an antenna.
While there are many different kinds of base station antennae for HF radio use, all units are generally rated in terms of gain – how well they transmit signals in a preferred direction. Gain is measured in dBi and every 3 dBi addition doubles your signal strength.
Barrett Communications have a broad range of commercial antenna equipment for application in a variety of operations – so let's take a look at what HF radio base station antenna type you need for your communications.
4017 Automatic Tuning Horizontal Dipole
For base station applications where space is at a premium but high performance is still required, the Barrett 4017 unit is the perfect combination of compact convenience and effectiveness.
Mountable at as close to six metres above the ground and with a packed length of just over two metres, the 4017 dipole is easy to transport and install. Its high performance, meanwhile, lies in its memory system that stores channel data after each tuning sequence. It's also capable of a frequency coverage of 2-30 MHz with a gain of 6-6.8 dBi.
Assembly fixtures are supplied to assist in mounting the antenna to an existing tower or pole – however, masts can also be supplied to ensure your communications get up and running as soon as possible.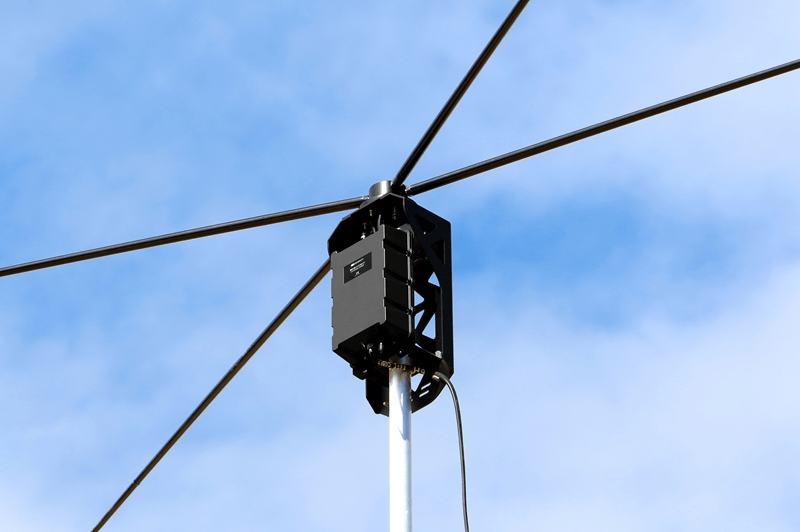 The 4017 dipole has a memory system with unlimited capacity for storing channel information after initial tuning.
912 Broadband Base Station Antenna
These base station antennas are designed for maximum communications ability over broadband. They are also available for assembly in different configurations, depending on your base conditions. An inverted V, using a single mast supported by pitched cables, is better for a flat, even surface. For more spread-out but rocky conditions, a dipole configuration between two masts will work best.
The 912 is manufactured with high-quality components so it is lightweight and corrosion resistant, but can still withstand wind speeds in excess of 200 km/h.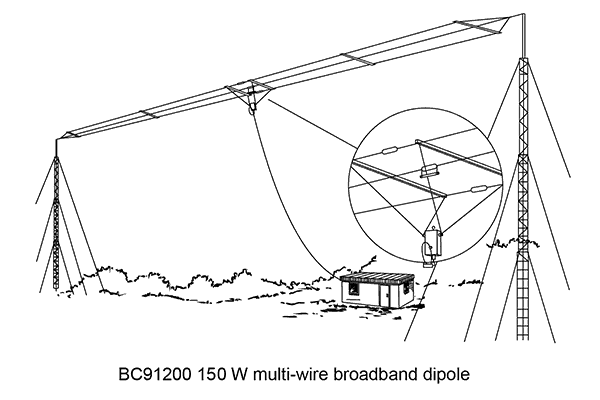 The 912 Broadband Base Station Antenna is designed for maximum communications ability.
915 Single Wire Dipole Antenna
Probably our most efficient offering for use in HF base stations, these antennas are:
• Simple to install;
• Have a relatively low bandwidth, so operate better in areas with low connection rates; and
• Require minimal maintenance.
If several frequencies are required at a single base station, multiple dipoles can be stacked one above the other between two towers. An antenna switch box can then be used to navigate between the different antennas, depending on the channel you are looking for. This gives you the best chance of finding a frequency for communicating.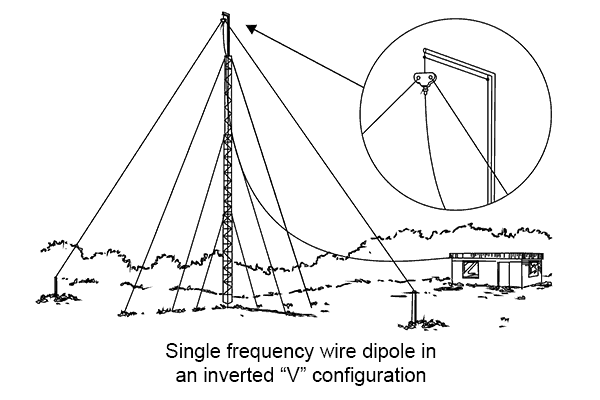 The 912 Single Wire Dipole Antenna is the most efficient base station antenna in Barrett Communications' range.
918 Log Periodic Antennas
The 918 log antenna has a typical gain rate of 6-7 dBi and is most suitable for long distance communications, usually between a home base and base stations in areas with little network coverage. These antennas are steerable and optimised for high directional gain. They come in two models – the 8 element can operate between 13-30 MHz, while the 10 element has a larger range from 10-30 MHz.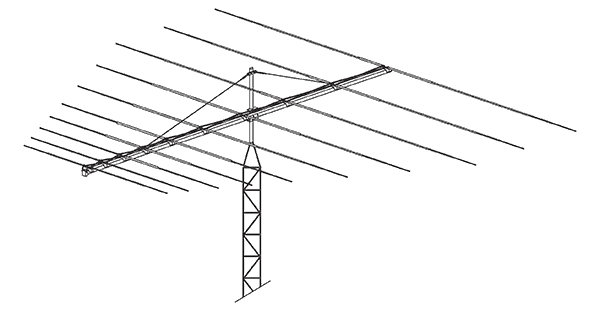 The 918 Log Periodic Antenna is steerable and optimised for high directional gain.
Deciding on the kind of base station antenna you need to get the best out of your HF radio is vital to successful communications in the field. For more information on the antennas we provide or other equipment in our commercial range, contact the team at Barrett Communications today.