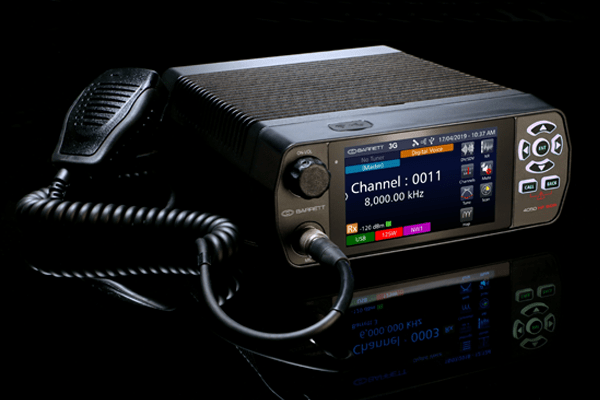 What is software-defined radio (SDR)?: The basics for critical communications users
What is software-defined radio (SDR)?: The basics for critical communications users
Throughout the history of radio communications, several technological sea changes have enabled users from each subsequent generation to leverage tools that seemed theoretical or fantastical to previous operators.
Today, software-defined radio (SDR) represents a shift that is similarly tectonic in scope. Here, we'll explore what SDR is, how it represents a break from previous radio protocols and the benefits of SDR for critical communications.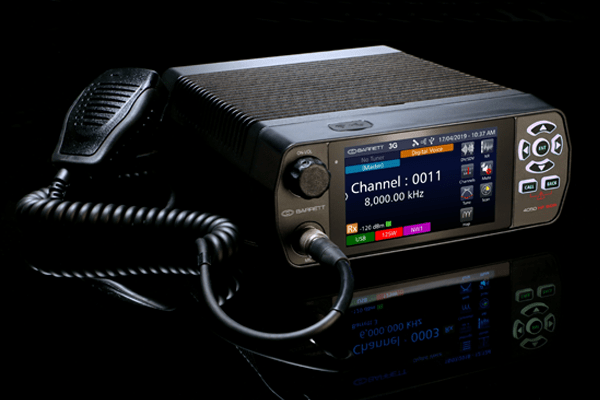 Software-defined solutions like the 4050 HF SDR transceiver from Barrett Communications are indicative of a new frontier in technology.
What is software-defined radio?
At its simplest, SDR represents the use of software-defined architecture to replace functions that were previously accomplished through the use of specific physical equipment in analogue radios. SDR still requires the use of antennas to capture radio-frequency signals but uses software to control modulation and bandwidths.
How does SDR compare to older formats?
High-frequency (HF) radio has long been a staple method of ensuring fast and reliable connectivity and communications for aircraft and land-based units in remote locations. SDR builds on this robust, infrastructure-independent communications method and adds further functionality. Barrett Communications have produced SDR transceivers since 2016.
What are the benefits of SDR?
An article from the Federal Communications Commission (FCC) in the United States identified dynamic reconfigurability as chief among the many benefits provided by SDR technology. This feature improves the ability of different communications systems to interface seamlessly. The FCC also cited resiliency, redundancy, scalability, security, efficiency and operability as earning positive marks for SDR. In general, since it's easier to update and modify software than hardware, SDR presents a more flexible and robust evolution of HF radio.
How is software-defined radio used?
SDR presents a real asset for critical communications among first responders and other emergency service personnel. Software-defined radio limits the risk of interoperation challenges as different departments seek to coordinate real-time responses to large-scale problems while often providing an easy-to-use interface.
The 4050 HF SDR from Barrett Communications
As the centrepiece of the Barrett Communications HF radio line of products, our 4050 HF SDR transceiver provides users with secure access to email, data and voice transmission without having to rely on external communications networks and infrastructure. The software-defined architecture can be controlled from user-friendly interfaces on all major operating systems, including iOS, Android and Windows. The secure digital voice (SDV) optional feature facilitates secure communication by encrypting voice transmissions conducted over HF radio.
As a tool for critical communications, the 4050 HF SDR transceiver facilitates enhanced connectivity, and SDR architecture makes for a flexible solution that's easy to upgrade as demands shift.
Long a leader in the HF radio space, SDR supplier Barrett Communications is a clear choice for software-defined radio support when it comes to meeting your critical communications needs. To find out more about how we can help you find the solutions that will enable you to maintain connectivity at all times, locate a representative for your area today.