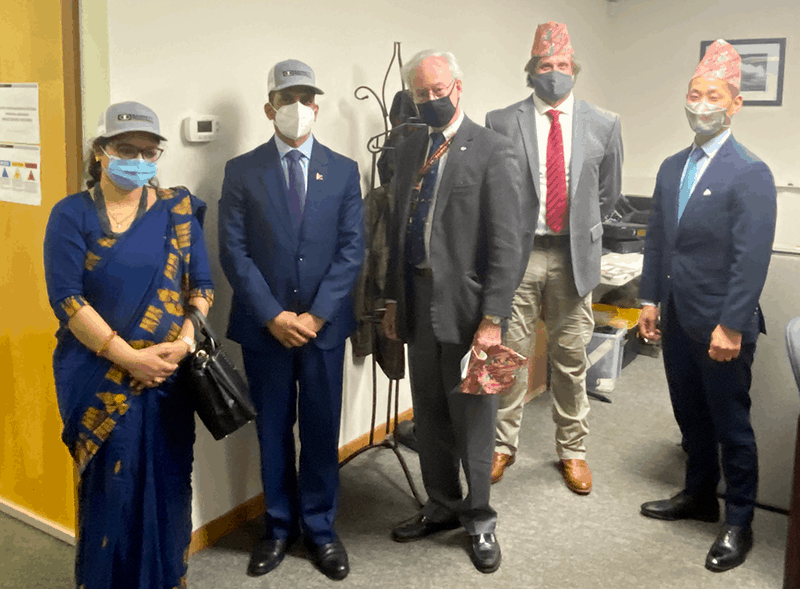 Barrett Communications USA Corp. hosts Nepalese Consulate General and regional business leaders
26 May 2021 – Barrett Communications USA Corp. recently hosted the Nepalese Consulate General, US Department of Commerce, City of Rochester and Greater Rochester Enterprise, to discuss opportunities for increased bilateral trade between the USA and Nepal.
The visit to the Barrett manufacturing facility in Rochester enabled the Barrett USA team to demonstrate the "made in USA" capability Barrett provides the US government, with locally manufactured product for this market. Barrett Communications USA Corp is located in Rochester, New York, a region with strong technology-based industries and universities.
In 2015, Barrett Communications was awarded a $1.4 million contract by the US Army Corps to provide radio systems to the Nepalese Army. The contract was for both high frequency (HF) and very high frequency (VHF) equipment to be used by the Nepal Army in disaster response and recovery.
Andrew Burt, Barrett CEO commented "Nepal has been an ongoing customer for Barrett. We have supplied multiple orders of equipment and undertaken in country training in Nepal, the meeting in our USA office confirms this relationship and we look forward to the ongoing partnership."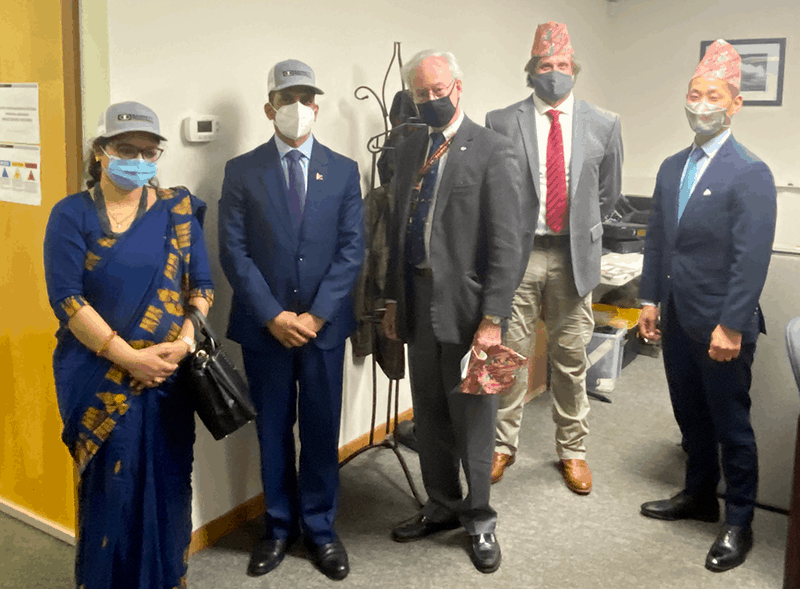 Photo from Left to Right:
Vice-Consul Sangita Neupane
Acting Consul General of Nepal Bishnu Prasad Gautam
City Of Rochester, Officer of the Mayor, International Programs Liaison, Michael Leach
John Eschenfelder, General Manager, Barrett Communications USA Corp.
GRE Greater Rochester Enterprise, Managing Director of Business Development David Grome